It took a while in development to make sure it was just right for the brand, but
Superdry
with their ubiquitous sweatshirts and casual-wear have launched into the beauty market with a big, bright, bang!
Take these gorgeous make-up bags which come in a variety of colours...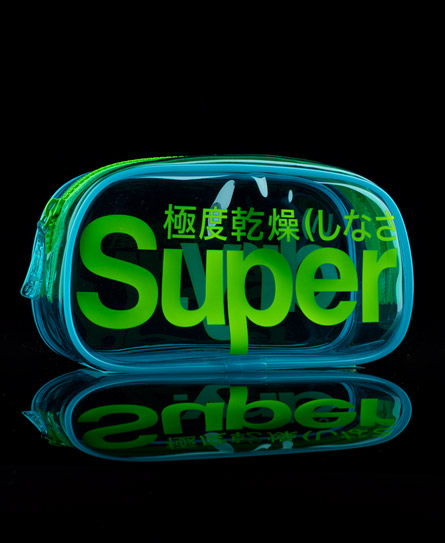 Superdry neon make-up bag , £9.99
Or this fantastic Kabuki brush which is unbelievably soft but completely man-made and animal free...
Kabuki brush from Superdry, £14
But it's not just about the accessories, the make-up range is pretty cool too with eye-shadows, mascara, eye-pencils, lipsticks, lipglosses - the list is pretty comprehensive. Here are a few of my favourites...
Highly pigmented Superdry eyeshadow duo, £9.50
Superdry LipGraze trio, £17.50
Superdry lip-paint, £8.00
I have tried a few of the products and they are good quality, well great quality for the price and even better they don't charge for delivery from the
Superdry
site!